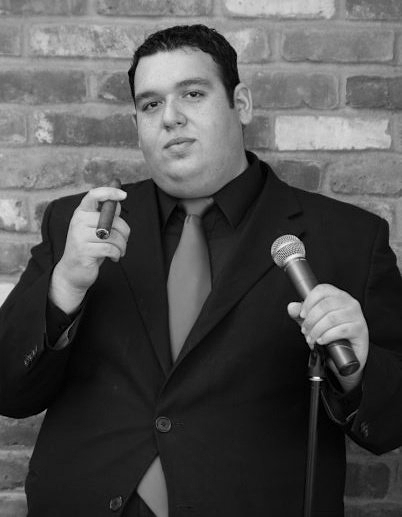 About Greg Asdourian

Greg is a native San Francisco Bay Area entertainer. Born in the heart of San Francisco and now residing out in the East Bay. He has been performing his relatable, endearing, and self-deprecating, brand of comedy since the age of 17, all over the West Coast, at Colleges, Clubs, and Casinos.
He has been called "one of the best new comics in San Francisco. Greg Asdourian is a hilarious individual" (Casey Ley, PirateCat Radio). "Greg Asdourian is hilarious!" (Sam Hurwitt, East Bay Express). Greg's stage time isn't limited to comedy. He is also a professional stage actor. Having done Shakespeare in the park to most recently starring in the West Coast Premiere of 'Evil Dead: The Musical' with the Willows Theatre Company.
Greg also hosts the "Morning Wood Show" on PirateCat Radio every Wednesday morning that can be heard from 8am-10am on 87.9fm in San Francisco, 89.3fm KPDO in Pescadero CA, streaming live at www.piratecatradio.com, or podcasted on iTunes.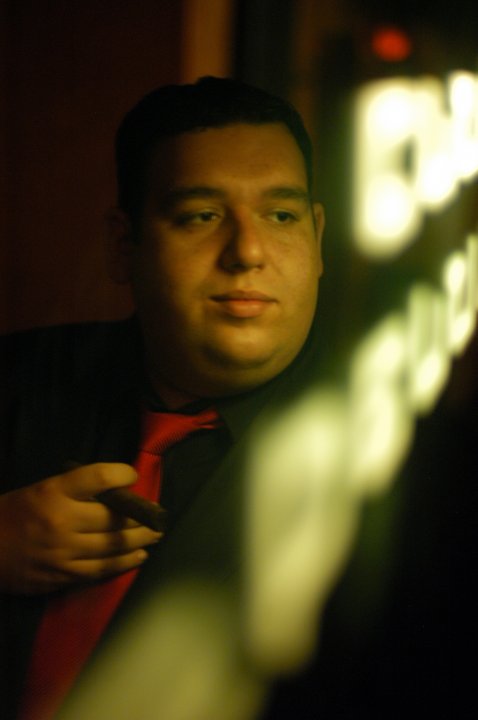 Greg has been a featured act at the following Bay Area Comedy Clubs: The Punchline (San Francisco/Sacramento), Cobbs Comedy Club (San Francisco), the IMPROV (San Jose), Rooster T. Feathers (Sunnyvale) Tommy T's (Pleasanton/Rancho Cordova), The Comedy Store (Hollywood), Flapper's Comedy Club (Burbank), Wharf Room Comedy Club (San Francisco), The Purple Onion (San Francisco), Club Deluxe (San Francisco), The Fat Cat (Modesto).

Greg also spent this last summer as a featured act weekly at Marcello's Piano Bar & Restaurant in Danville CA, and has been booking himself at similar venues across Northern California. Branching out this year by going beyond just performing in comedy clubs but booking himself at smaller clubs and live venues all over Northern CA, where comedy isn't part of the active nightlife scene. Including smaller more intimate bars and nightclubs.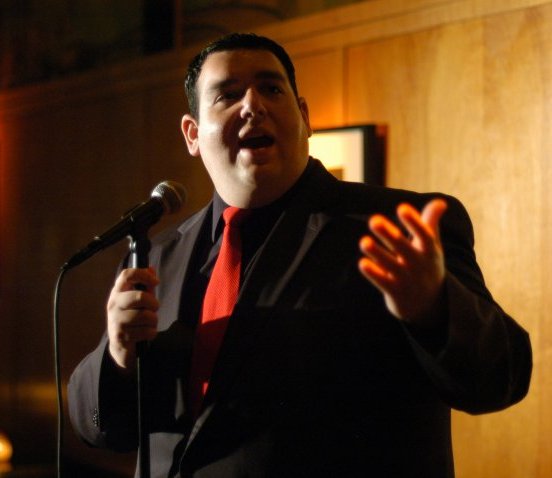 He has also featured his act at Diablo Valley College's mainstage playhouse (Pleasant Hill), The Subterranean Arthouse Theatre (Berkeley), The Temescal Art Center (Oakland), The Campbell Theatre (Martinez), and The Diablo Actors Ensamble Theatre (Walnut Creek).


Greg was also recently voted "One of the Comics We Love!" for 2013 by DIABLO Magazine!
Greg also just taped his first live comedy CD at Club Deluxe on Haight & Ashbury in San Francisco on 1/25/10. The CD titled "Live at Deluxe" is now available here at www.GregAsdourian.com

Follow Greg on Facebook.com & Twitter.com !!!